Ladies and Gentlemen,
Welcome to the Chair of Food Biochemistry at the Faculty of Food Science, University of Warmia and Mazury in Olsztyn.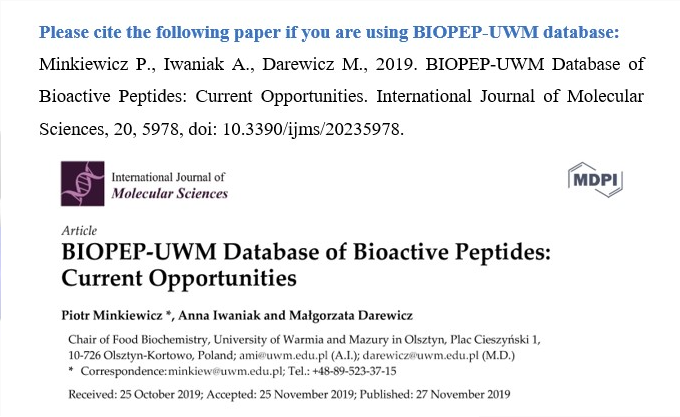 The Faculty of Food Sciences is one of the most important faculties of the University. It distinguishes itself by the quality of research, cooperation with domestic and foreign scientific centres and industry, and by the development of the scientific staff. The Faculty staff are members and sit on boards of many scientific societies, such as the Polish Society of Microbiologists, Polish Biochemical Society, Polish Society of Food Technologists, International Union of Food Science and Technology, European Society for Photobiology, Committee for Food Technology and Chemistry at the Polish Academy of Sciences, and others. The Faculty has full academic authority to grant scientific degrees of doctor of agricultural sciences and habilitated doctor of agricultural sciences in the discipline of food technology and human nutrition.
The Chair of Food Biochemistry was established in 1966.
Currently 10 research and didactic staff, including 3 full professors and 5 doctors. Five engineering and technical staff, are employed by the Chair.
In the Chair research in the fields of biochemistry, chemistry, food technology, enzymology, proteomics, peptidomics and bioinformatics (mainly molecular bases of the function and structure of molecules, fractal analysis of hydrocolloids, food proteins as a source of bioactive peptides, use of bioinformatics tools in proteins (and their hydrolysates) and peptides analysis) are carried out.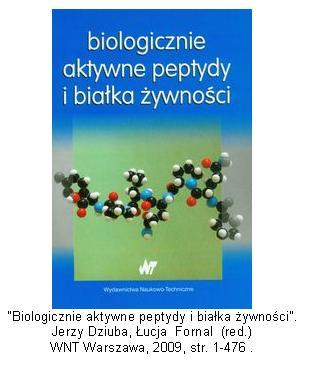 We cooperate with many scientific institutes in Poland and abroad. The staff of the Chair have significant scientific achievements, they are authors or co-authors of many books (written in Polish and in English), academic scripts, scientific papers and proceedings and they are members of many organizations and scientific societies. One of the our staff's achievements is the elaboration of the database of protein and bioactive peptide sequences – BIOPEP-UWM. Our work on BIOPEP-UWM database was intitated by Professor Jerzy Dziuba. In 2003-2014 BIOPEP-UWM was curated by Anna Iwaniak, Associate Professor, Marta Dziuba, PhD as well as Professors: Piotr Minkiewicz and Jerzy Dziuba.  In that time, an additional databases such as: allergenic peptides with their epitopes and sensory peptides and amino acids were elaborated by Professor Piotr Minkiewicz and Anna Iwaniak, Associate Professor, respectively. In 2017 BIOPEP-UWM was completed with the new quantitative criteria of evaluation of proteins as the potential sources of biopeptides.  Currently, all databases are being curated by Professors: Małgorzata Darewicz and Piotr Minkiewicz and Anna Iwaniak, Associate Professor. Another achievement of our member Staff was elaboration in 2013 of the metabase of biologically important compounds – MetaComBio available at: https://biochemia.uwm.edu.pl/metachemibio. The work on MetaComBio was initiated by Professor Piotr Minkiewicz, who provides bioinformatic service and curation with the help of Professor Małgorzata Darewicz and Anna Iwaniak, Associate Professor. 
Thank you for visiting the Chair of Food Biochemistry website and we encourage you to use the tools provided in BIOPEP-UWM and MetaComBio.
Małgorzata Darewicz
Anna Iwaniak
Piotr Minkiewicz